Jason Powell began in the garage door and shutter trade in 2008, selling, making, and soon designing security shutters for a large organisation. In 2017, Jason left, to go around the UK installing them; he decided to do this for the sake of independence. So, until 2019, Powell Doors mostly installed around the UK, gaining vast experience. Since then, we have concentrated successfully on the local area, namely Chester and North Wales.
Jason has a PhD in Philosophy from the University of Liverpool, and has served with the Royal Welsh in Iraq as a corporal, and in various other places. He is also a writer.
We look forward to installing and repairing doors for people like ourselves, who want good products, for their quality and convenience, and appearance; so as to improve the quality of life and the good of the land.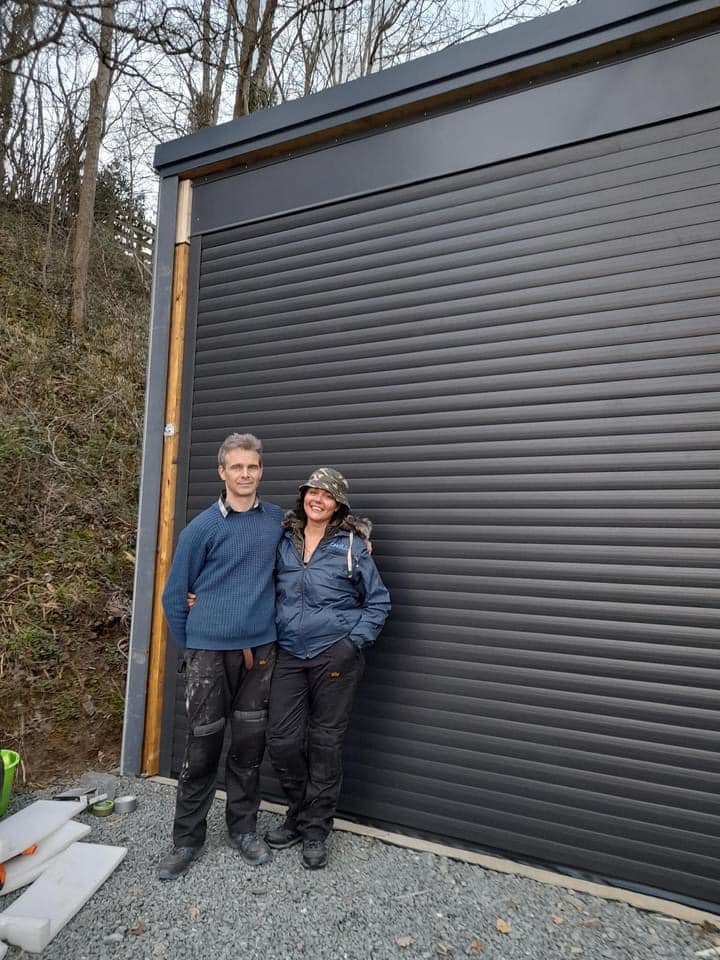 In the spring of 2019, Galya, who is half Bulgarian by nationality (mum) and a half Arab-Palestinian (dad), joined as a support for sales and management. She learned very quickly the intricacies of the market for garage doors, shutters, etc. She sometimes helps with the installation of the doors to make sure she knows everything about the process from sale to installation. Now she is not only part of the team, but also a co-owner of the company, and also Jason Powell's wife.